When I buy lingerie, one of the pieces I love looking at are bralettes.
I love the bralette, I talk about it as if it has its own life, but I do love the look of it. I don't like it on me that much, but I love buying them, they look so pretty in lovely lace, or seeing them, they are lookers and do look good in a picture.
Yes, I'm still talking about an un animated piece of lingerie.
There are many options in the market, in all price points. Some gorgeous lace ones, some others have silk in them. There are also many more budget friendly, Oysho for example has some lovely ones that won't break the bank.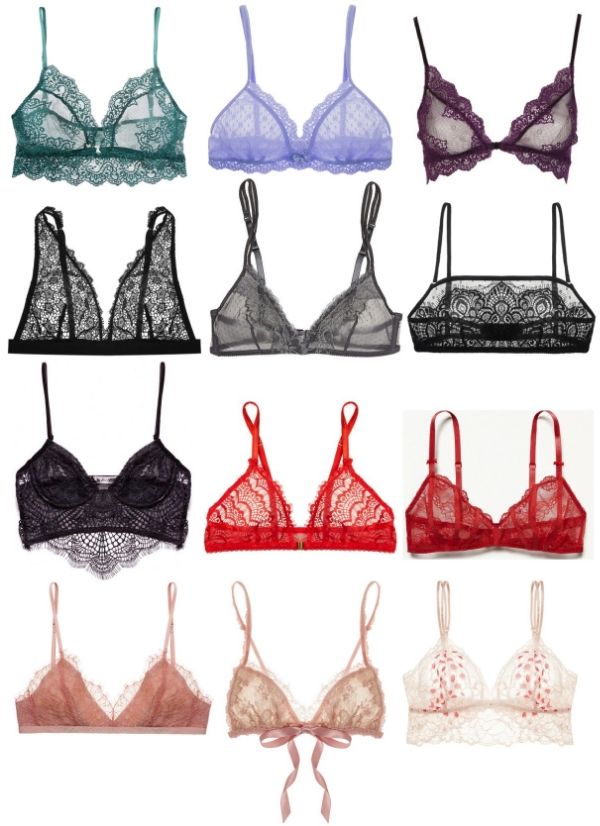 4th row: 1.
Journelle
| 2.
Hanky Panky
| 3.
Journelle