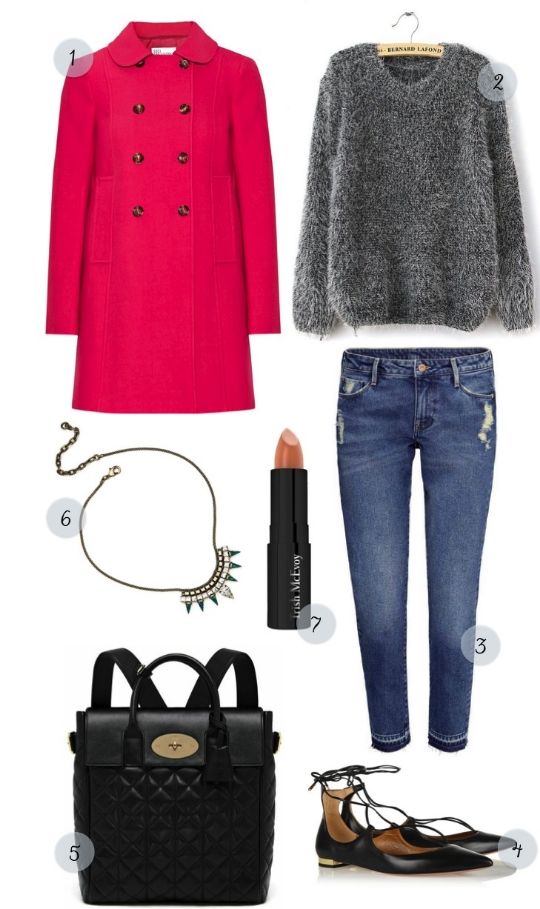 When I saw this little fuchsia Valentino Red I immediately saved it for a future post budget doesn't allow for such a treat I'm afraid so a dream wish list is the only place it could be saved!). I love how bright and cheery it is and that it would brighten any plain and more boring look. Not that this is a boring look per se, I love the flats/sandals and I think they would look amazing with the slightly ankle grazer girlfriend jeans. I'm obviously IN LOVE with the Mulberry backpack/handbag!
The necklace is from a brand called
Lionette
and I first saw its pieces on the show A Hart of Dixie, I enjoy watching the fashion/outfits that the ladies wear! They all have a very different style and I love seeing all the different outfits.