I recently started going to pilates classes once a week. I picked a 1h30' classes of pilates matt and I was lucky to find a lovely instructor that I really enjoy. My problem with spots and working out is that I NEVER EVER liked the activity per se, I love the idea of working out, being healthy and fit and so on but I have never been able to either enjoy and consequently stick to it. I think this is changing, I actually look forward to my weekly class and I'm planning to double it from next semester!
Check out below Marilyn with her pretty fab and super body working it away and stretching like there is no tomorrow in what is now called "vintage pilates" aka pilates mat, I love this picture!
and while obviously, very little is required for these classes, being comfy and feeling pretty is always a must so here's my shopping edit in case you are looking for some nice outfits to wear to your next pilates class! I want that Nike cape so badly!!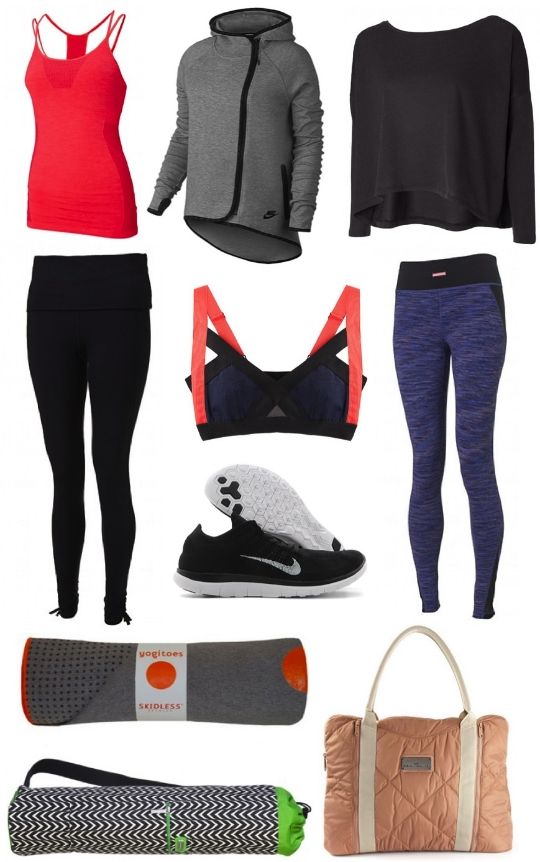 Shop it
Top:
Sweaty Betty
| Cape:
Nike
| Top:
Sweaty Betty
| Black leggings:
Sweaty Betty
| Sports Bra:
VPL
| Blue leggings:
Sweaty Betty
| Trainers:
Nike
| Mat:
yogitoes
| Mat bag:
The Well Appointed House
| Bag:
Adidas by Stella McCartney