Barcelona has many lovely places to eat, many different types of restaurants and I would like to show you some when possible. It's not always easy to carry my camera with me and take it out to take pictures, it's rather obtrusive I find but whenever I can I will and I will share it with you here. I know Barcelona is a well loved city and lots of you visit from time to time so a mini guide might be useful.
First of is
Balthazar
on 189 Rosello St in the heart of the Right Ancient Eixample, just a few blocks off Rambla Catalunya and Diagonal Avenue. You can find it easily (
Map
) from either Diagonal tube station or Provença Ferrocarrils station. At
Balthazar
you can enjoy Mediterranean cuisine in a moody but super comfortable ambience, with dark walls and furniture and large windows that allow the mediterranean light to flow in. I love the elegant yet relaxed ambience of the restaurant which allows for either a fun evening dinner with friends, a romantic soiree with your loved one or a business meeting all in the same place.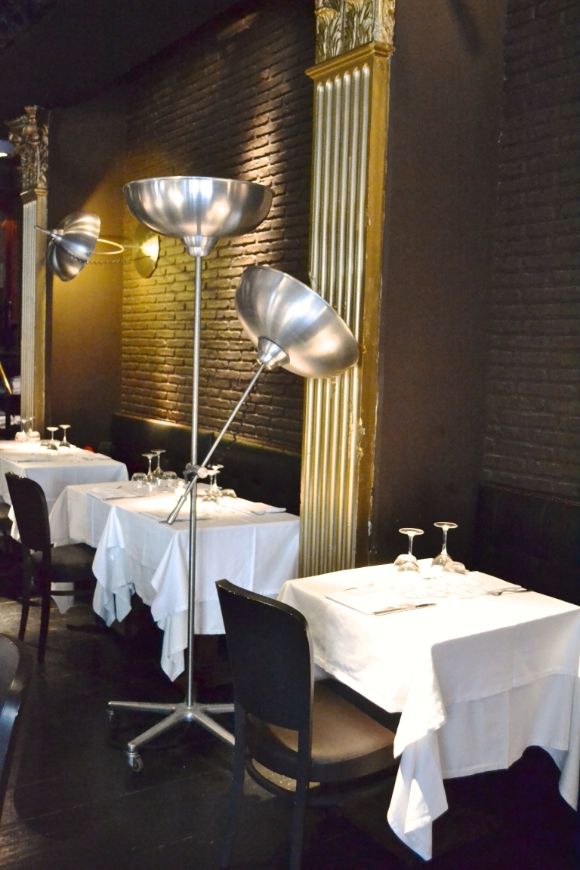 My mom and I visited Bathazar last Sunday for lunch and while the big space was almost full capacity we were served on time and gracefully. We order an apple milfeuille with foie as a first starter to share which was sweet and salty, a subtle combination of flavours, then I had a king prawns salad with guacamole and a lovely nutty vinaigrette and mom had a creamy fideua (remember I shared
the recipe
last summer?). As mains each of us had a steak with frites, simple yet filling and always delicious.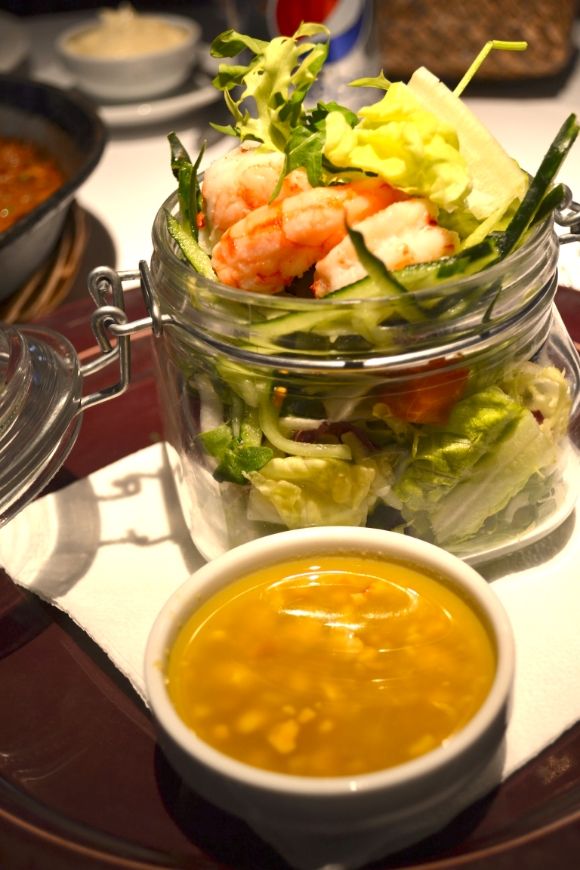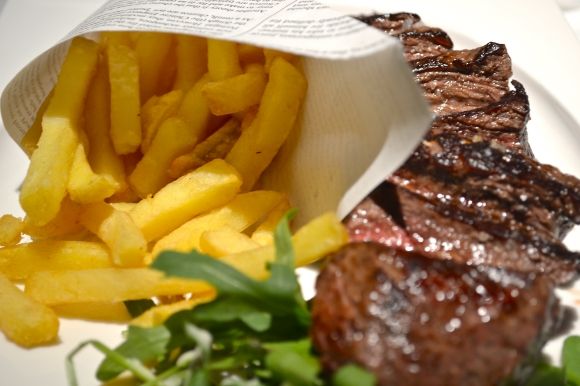 Desert was a delicious typical sugar Crema Catalan (which is like a Creme Brulée technically) and my mom got the Pear Crumble with cream that looked lovely too.
The restaurant also has a very appealing little outdoor area where I imagine you can dine and wine when the weather is better and that will be very very soon here in this lovely blessed city.