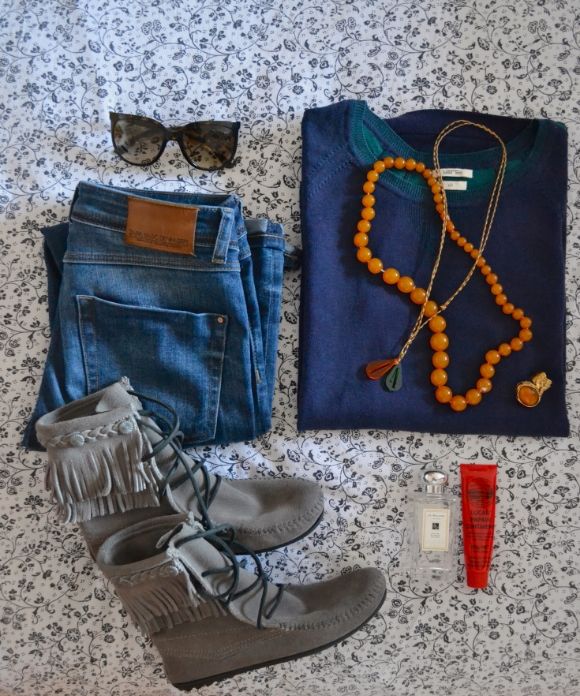 My darling mom bought
this sweater
for herself and I kind of stole it, and let me tell you I have lived in it the whole weekend, I know I know! But it's beyond comfortable and I love the shape, it's sporty on top but the opening and cut are ultra feminine and make me feel kind of easy chic if that's even a word. I bought my Minnetonka boots after thinking about them for about 3 months and I love them, they hurt a little bit so I'm hoping they will give a little bit.
In other news, I finished Sharp Objects this weekend and if you haven't read it, I can't recommend it enough. I read
Gone Girl
first and while I did enjoy it I wasn't blown away,
Sharp Objects
kept me going a lot more and made me really want to see what would happen at the end. Read it.
In cooking news, I have a really really delicious recipe coming up tomorrow. It's
Nutella Day
on the 5th this week so you can guess what the main ingredient is, again!