Yes another Nutella recipe and another French Toast recipe (do you remember my
Brie and fig french toast
, oh my that was food heaven!). I'm a fan, what can I say. Tomorrow is World Nutella Day and as soon as I remembered I knew this week I had to bring you another one with this delicious hazelnut spread, I know you love it.
The original recipe is from
Just a Taste
, I made a few changes (less eggs, no cream) but all the goodness comes from this delicious blog!
Ingredients
(for 2)
4 slices of 1 inch thick bread
Nutella (enough to cover your bread)
1 egg
3/4 cups milk
1 tsp sugar
1 1/2 tsp cinnamon
1 banana
Confectionary sugar to dust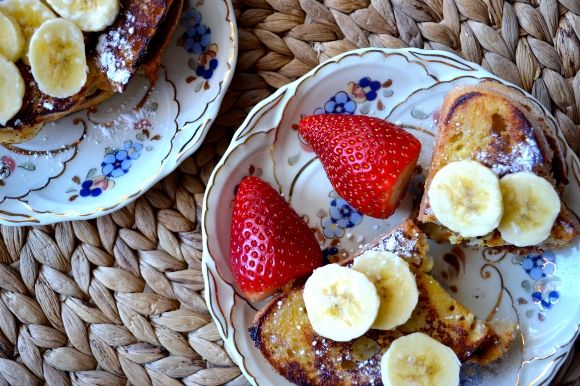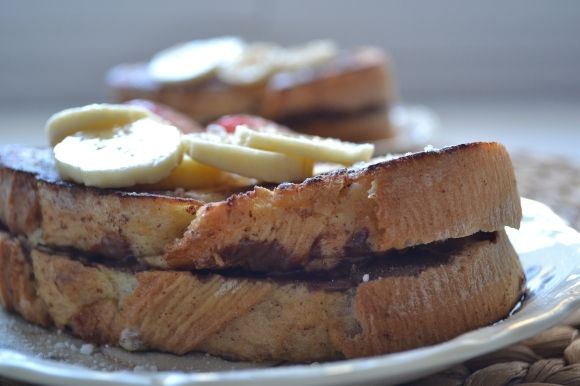 Instructions
Couldn't be EASIER!
Slice your bread. Coat one side with Nutella, place your sliced banana on top and cover to create a Nutella-Banana sandwich.
Prepare your egg mixture, beat your egg, milk, sugar and cinnamon.
Prepare your skillet, place a knob of butter, enough to cover the whole pan and heat it over high-medium heat, you want it to be warm not sizzling.
Place your sandwich in your egg mixture and coat well on both sides.
Cook in your skillet foe 3-4 minutes on each side.
Serve with extra banana slices and strawberries if you fancy them and dust with confectionary sugar!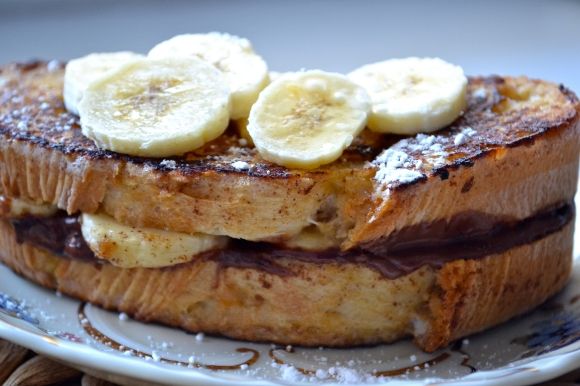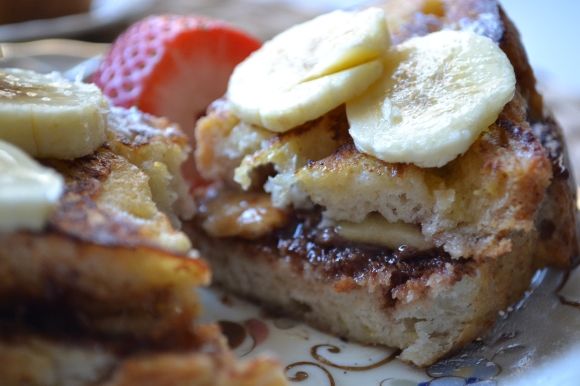 More of my Nutella Recipes
And more French Toast