About a lifetime ago I went to my friend's Marika for dinner and for desert she made an apple crumble she had just taken out of the oven. Oh I can remember how yummy it was, I really liked it and unfortunately was too ashamed to ask for seconds. Fast forward 6-7 months and I finally got to ask her for the recipe. Months ago I finally made this and I never got around to showing you, the photos were taken without much light and it doesn't really show how yummy this is. BUT, delicious is all I can say.
Comfort food at its best.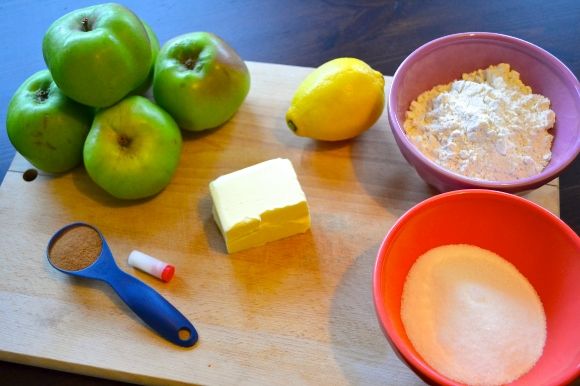 Ingredients
1 kilo of apples (I picked bramleys as they are apparently the best for baking)
Instructions
Preheat the oven to 180C. Peel and core the apple, cut in small pieces.
Put the apples in a large pan, together with the cinnamon, sugar, lemon juice and 1tsbn of water.
Cook until the apples turn soft over medium heat.
For the crumble cut the cold butter into small cubes, place on a bowl and add the flour. Mix with your fingertips until it gains a crumb texture ( I used the food processor and pulsed a bit more than needed, I would avoid doing it this way next time as the crumble was tasty but did not have have the texture I was looking for). Add the sugar to the mix and keep mixing it well.
Place the apples in a shallow oven proof dish and sprinkle the crumble on top of it. Bake for about 30-35 minutes or until the crumble becomes all gold and the sauce is bubbling away.
Serve warm with vanilla ice cream.