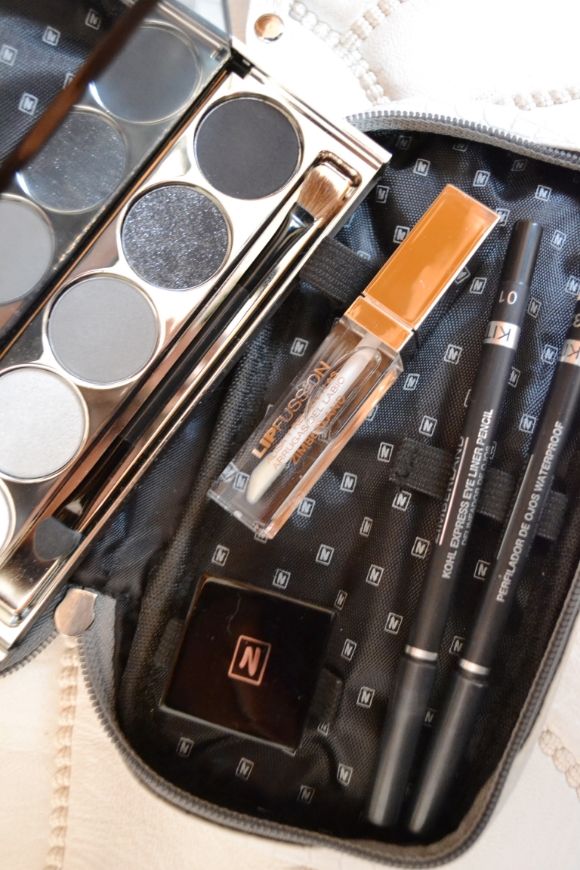 A couple of weeks ago my aunt gave me a
Zimberland
eye-makeup kit, with a tutorial to create the smoky eye look. I tend to only wear some kohl and mascara and never (ever) shadow so I'm not great and doing it, which you can probably tell by the pictures, but nonetheless I gave it a go and the instructions are super clear so I think it didn't come up that bad.
The
Zimberland
kit contains all needed to create this look (minus the mascara but on the plus side it contains a lip gloss). The brand is Catalan and in part of
Keenwell
a brand initially only available to professionals. I love the quality and the step by step tutorial, while its easy to find tutorials only, having all the products in one place does help a lot!