Since I came across this recipe on The Pioneer Woman I have made it countless of times. Sometimes its tastier than others but that obviously it's down to how I make it and how I feel that day, cooking with love makes a massive difference to it's taste. This is a bot of a carbonara type of dish, scrumptious and perfect for a one meal kind of lunch or dinner.
Ingredients
300 gr chopped pancetta or bacon
500 gr pasta (I used penne this time but have also made them with farfalle and like them as much)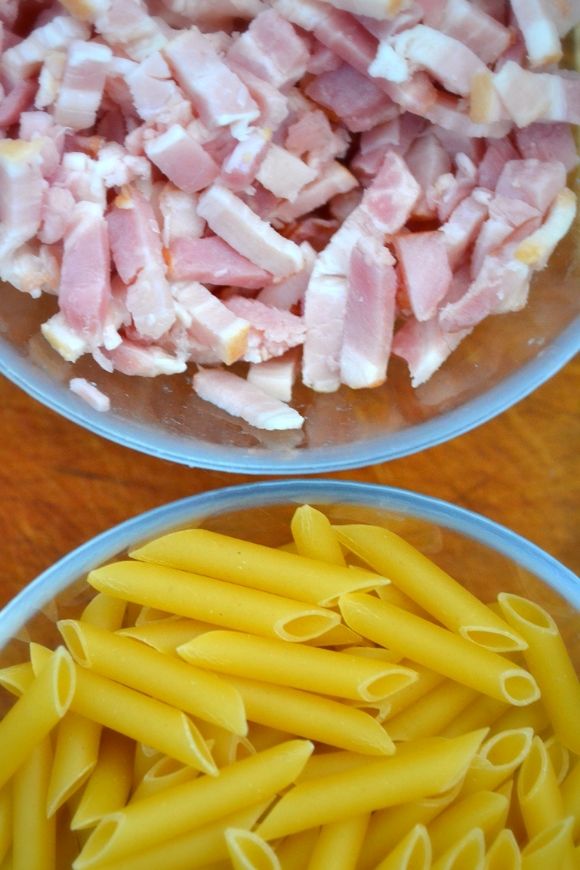 Instructions
Chop your leeks (the one part only) and prepare your ingredients.
Cook your pasta in salted boiling water as directed in the packet. Drain and set aside.
Cook your pancetta/bacon over medium heat, until the bacon starts getting brown. Add in the leeks. Stir well and cook over medium heat for about 8-10 minutes until the leeks are well softened.
Now it's time to add your pat of butter. Keep stirring well so it goes all over your ingredients for about 8-10 minutes. Pour in your wine and stir over low heat for a couple of minutes. With the heat decreased to very low pour in the cream, stir well for 5 minutes.
Add in the cooked pasta and your shaved parmesan. Stir well and serve.
Eat warm and then relaaaaax.