I have been following Paula of Two Ellie and her family for a while now and it has been a very enjoyable ride. I love seeing her lovely kids grow up and how her home is developing. Paula's home style has the perfect dose of classic mixed with sophistication and cosiness, just what I adore in a home. Her kitchen is one of my faves, perfect color scheme, functional and pretty!
Eat in or out: I love to eat in. I find a good homemade meal to be perfection
Take away or restaurant: Take away is the next best thing to a home cooked meal.
I cook for... My husband and two children ages 4 & 5. They are all picky in different ways! Drives me nuts on occasion, but have learned how to adapt.
Healthy food: I personally am on a gluten free, low dairy, low grain, low starch, and low sugar meal plan for health reason. The rest of the family is on a version of this, but with them all being so picky it can be tough.
Indulgence: A good piece of sea salt dark chocolate.
Weekend Meal: Chili and Spaghetti are my go to meals for the family even if I can't indulge.
Date Dinner: Used to be Italian until my diet change. Now we pick somewhere that has a good fish or steak.
Quick fix: Zatarain's Jambalaya. I just add the sausage.
My must ingredients: Almond flour, it has been a life saver with my new way of eating. Honey, grapeseed oil, sea salt, and herbs.
Favorite gadget(s): The Kitchen Aid. Hands down best wedding gift ever! Still going strong 7 years later.
In the kitchen, I couldn't live without: A good set of knives. Didn't realize it until we got a new set. ha.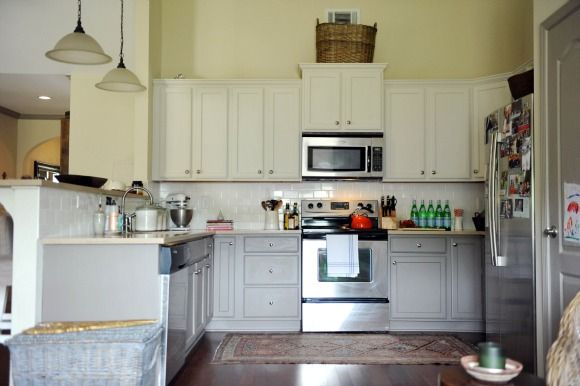 Tomato, basil, and mozzarella salad is ever so perfect for the hot summers we have been having. It makes a great side or a full meal. Oh, and the best part is that you can't mess up.
As a meal for 1 (increase quantities to make as a side or for multiple people)
1 large tomato of your choice or a variety of heirloom tomatoes to take it to a whole new level
cube up some mozzarella.
Add olive oil and balsamic vinegar to taste.
Sea salt + pepper to taste.
top with fresh basil