Michelle from
Studio Surface
is one of those very sweet talented ladie that never fails to please you with anything she does. She is sharing today one of the kitchens she designed and I love every little detail, from the rug, to the chalkboard wall and the fixtures she chose. And make sure you read Michelle's recipe, a definite treat!
Eat in or out:
Although I really love to cook and bake, I enjoy eating out and leaving the work to someone else!
Take away or restaurant:
Restaurant! I love the entire experience: amazing food, beautiful atmosphere and fun company.
I cook for:
My husband Jake and me. He enjoys the meals I make for him and that makes it that much more rewarding.
Healthy food:
Salad, avos, or orange slices with honey drizzled on top and sprinkled with cinnamon.
Indulgence:
Rich, stinky cheese, wine, and chocolate.
Weekend Meal:
A lunch of fish tacos at our local hot spot or burritos on the beach.
Date Dinner:
It's usually sushi and sake (lots of it) at Nobu. Or for casual fare, it's burgers and beers at The Counter.
Quick fix:
A collection of cheeses, bread, and fruit to nosh on. I always have dried fruits, nuts, honeys, and spreads on hand.
My kitchen is:
Small but efficient, cozy and bright. And temporary - we will be moving into a larger home this year where we will get to start from scratch.
Favorite gadget(s):
My wine opener, garlic press, and ramekins.
In the kitchen, I couldn't live without:
My knives and bamboo utensils.
My cooking bible:
My collection of family recipes and the internets! I love my dog eared, food splattered recipes. And I also am obsessed with a bazillion fantastic food blogs, online food magazines, and epicurean.com.
My must have ingredients:
garlic, onion, red wine (for me, not necessarily the recipe).
Spicy or mild:
As spicy as it gets!
Here are pics of a project kitchen that I recently installed in Greenwich, CT that I adore. I typically mix modern elements with those more rustic for a collected, lived-in look. I will be incorporating similar ideas into our future house. You can see more of this project
here
.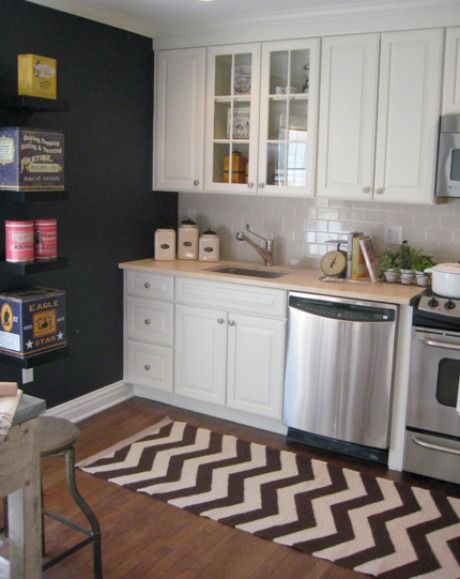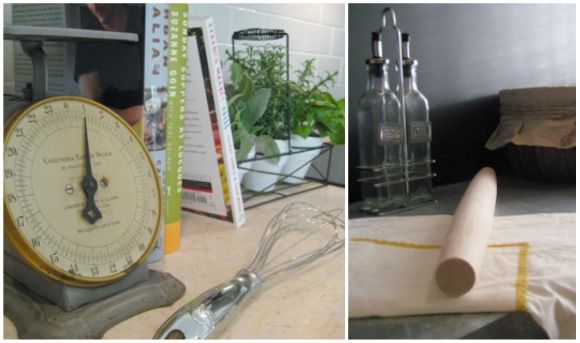 My recipe:
Gosh I have so many that I love but since it is summer I have been on a cobbler kick. Growing up near an orchard, we always used seasonal fruits and were making cobbler, pies and crisps every weekend and canning what fruit was left. I have a penchant for blackberries and this blackberry cobbler is kick a**…
1/3 cup milk at room temp
2 cups fresh blackberries
In a 10 inch round or oval baking dish, melt ½ cup better and set aside. In a saucepan, heat sugar and water until dissolved, set aside. In mixing bowl, add flour and cut in remaining butter until fine crumbs form. Add milk stirring with fork until dough comes away from sides of bowl. I know it looks really sticky but you will be adding more flour as you knead it on the floured surface. Turn out the dough onto the floured surface and knead several times. Roll out into a 9 x 11 rectangle about ¼" thick. Spread the berries over the dough and sprinkle with cinnamon. Roll up into a roll (jelly roll style) and then cut into ¼" thick slices (a serrated knife works best). Carefully place the slices in the baking dish over the butter. Pour the simple syrup (sugar water) all around the slices (they will absorb the syrup during baking). Bake at 350 degrees for 45 minutes. Sprinkle sugar over the top and bake for 15 additional minutes. It's best served warm with vanilla ice cream on top!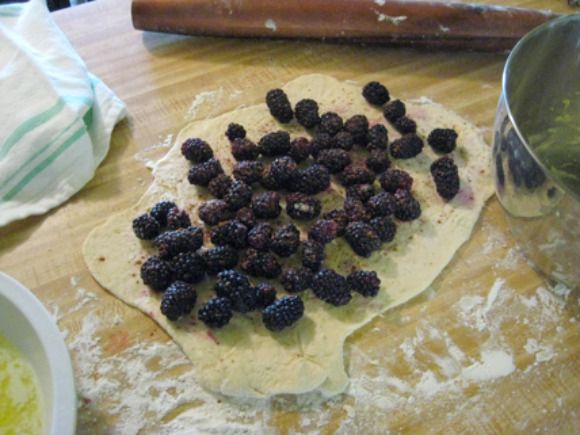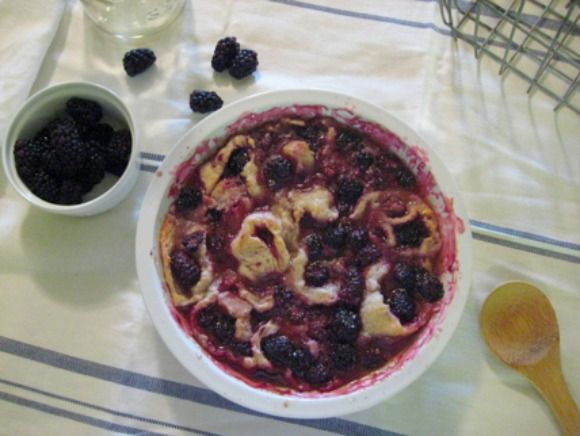 Thanks for having me Helena!