I'm very very exited today as I have a fab guest. Julie is the lady behind the lovely letterpress studio Cartoules Press. I can't remember how I stumbled across Julie and her work, but what I know is that I loved it immediately. I asked her some questions and she is sharing some of her beautiful work.
What is Cartoules Press and who is behind it?
Cartoules Press is a small design and letterpress studio, based in Long Beach, California. I do have help from family members who assist when I need an extra hand or two, but as far as design and printing goes, it's me - Julie Karatzis: a one-woman show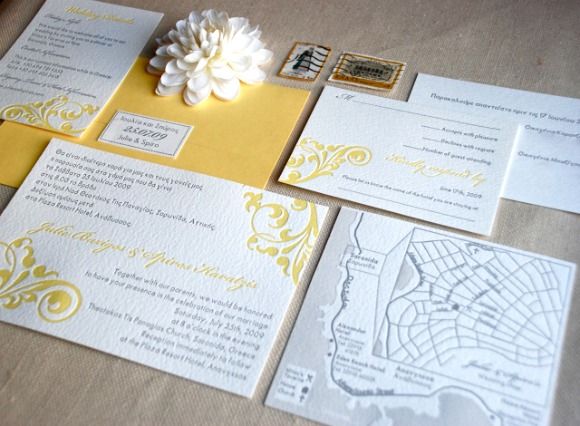 How and why did you decide to start?
I was always that little girl who had Elmer's glue stuck to her fingers and was knee-deep in construction paper most of my childhood days. I love projects, crafting, drawing, and working with my hands. Cartoules Press was unofficially created right around the time I got engaged to my wonderful husband (read supportive and patient), as I was determined to be the ultimate DIY bride. I wanted to have unique letterpress printed wedding invitations, and because we married in Greece, they had to be bilingual. That's when I decided to take matters into my own hands - literally.
I learned of letterpress classes being offered at the International Printing Museum in Carson, California. After taking a few classes, my instructor at the museum kindly rented me her private studio space where my husband and I letterpress printed our whole wedding suite. I became so enamored with the experience, and with the final product, that I decided to offer this service to others, and hopefully ease this part of the wedding process.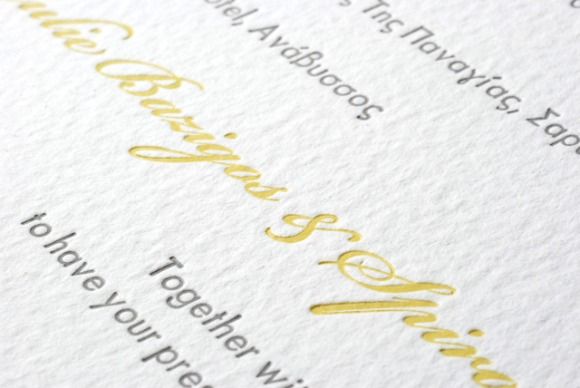 Why letterpress (what is so special about it?)
Letterpress is a printing process in which ink is applied to the surface of a raised image or text area, and is then pressed against paper transferring the design, and leaving a slight kiss impression. Each piece of paper is hand-fed and printed one at a time for each color in the design. It's one of the oldest forms of printing, and its allure these last few years has made it one of the most beautiful artisanal forms of printing today. Its tactile qualities make it soft and interesting to the touch, and because the process is labor intensive, you know it's been made with love.
Who is your typical client? What exactly do you offer?
Most of my clients are brides or couples seeking wedding invitations and stationery for their big day. However, I've also worked with many business owners and other creatives who seek stylish and beautiful business stationery (business cards, letterhead, personalized notecards) to reflect their artistic style and set them apart from others. I also get a lot of international business, which is really exciting because I'm always interested in hearing everyone's stories and where they come from. Working with my clients who are local to Los Angeles is also perfect since I generally meet them face-to-face and sometimes make a friend out of the process.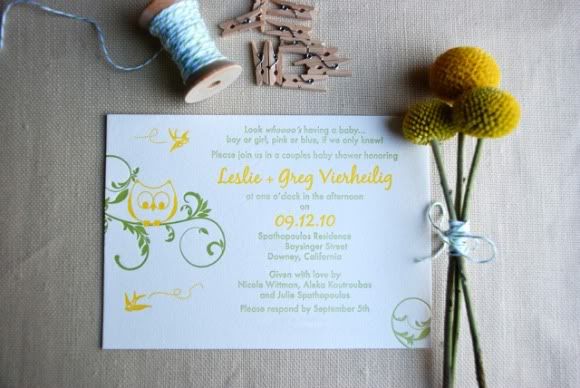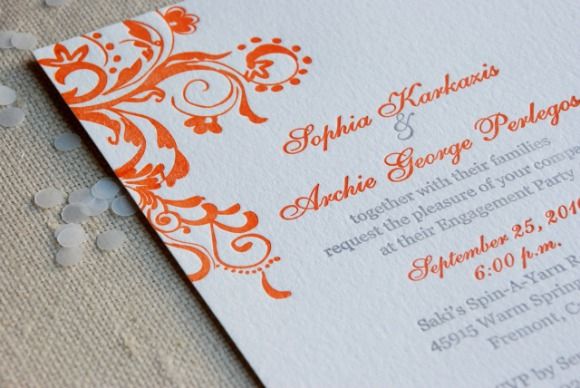 What do you enjoy the most in your job?
Letterpress printers are definitely an interesting group of people who have decided to take up labor intensive work on 100-year-old presses. Many times these presses tend to have a mind of their own - and so in addition to being graphic designers we must also become problem solvers, and press technicians (though I do think someone could make a killing off of branding themselves as, "The Letterpress Mechanic"). I definitely wear many hats in running this business, but what I love most is the fact that I'm one of a handful of creatives who has taken an almost dying art form, and somehow breathed life into this craft from my own perspective. My press was built in 1887 (no joke!) and it's somehow managed to survive these last 124 years as a fully functioning machine. That in and of itself makes me very happy.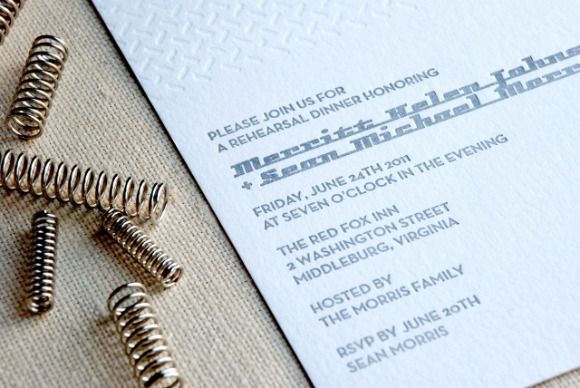 Do you have any advice for people thinking to start their own business?
Read as much as possible, make friends with people in your industry, meet people with varying skill sets who can help you work on your less than strong points, be totally open minded to new ideas and suggestions from others, and USE SOCIAL MEDIA. The only caveat I have to the last point is that social media does not always work in all industries - but since I can only speak for the design industry that I'm a part of, it's totally changed the way I do business. I even met Helena though mutual friends on Facebook, so it's really important to stay relevant and keep up with what's going on in your world.
Some pics of Julie's studio and inside pics of the how to into a letterpress job