well hello again lovelies! How have you all been this weekend? I've had a lovely time with Eli, my friend. We went shopping, our favourite thing to do together and Eli wanted to visit all the main shops in London. And also visited Spitafields market yesterday morning. Lots of chatting, laughs, food, and of course a bit of outfit picture taking. Do you recognise the place? Yes, it's where Jude Law and Natalie Portman had one of their first encounters in Closer. It's just around the corner from where I live and i had absolutely NO idea! It's a beautiful "secret" garden called Postman's Park tucked in the middle of The City, beautiful.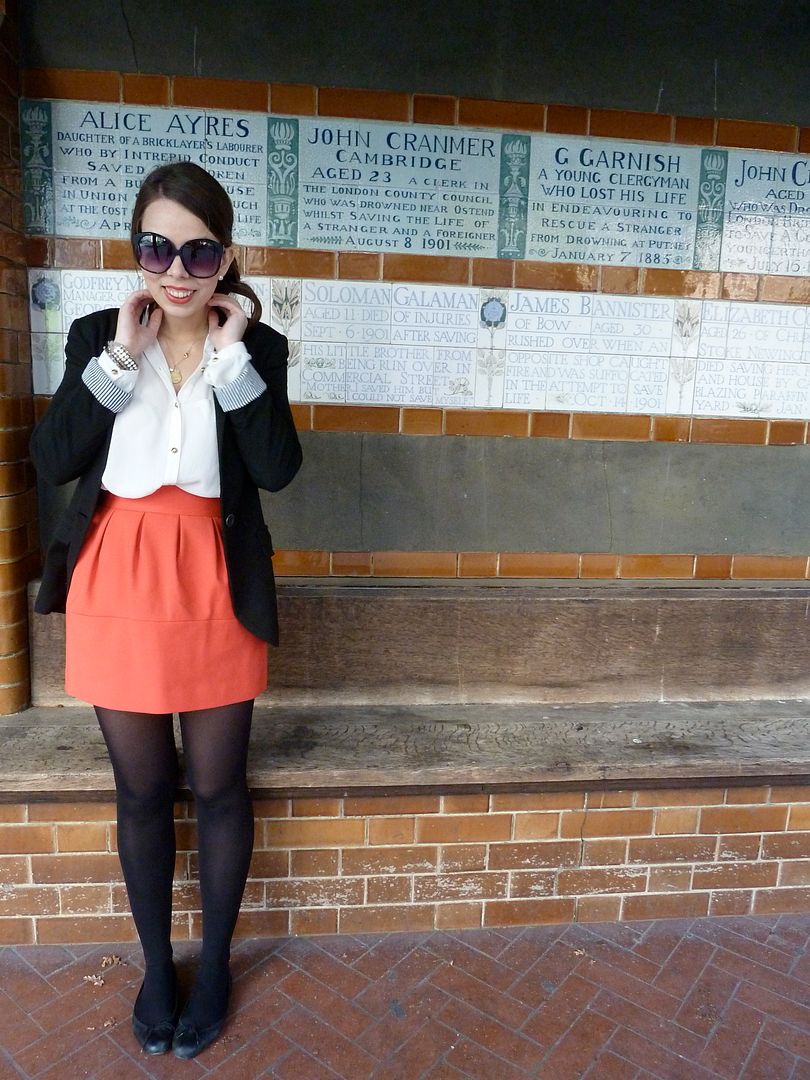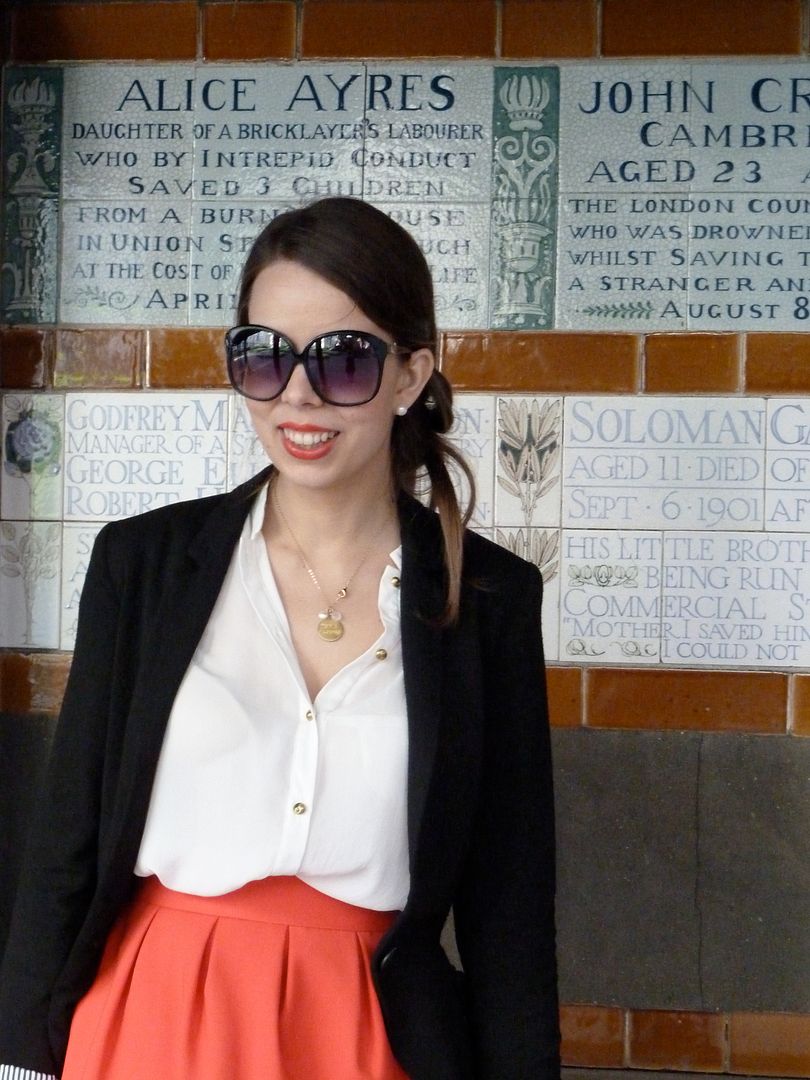 Top: Zara | Skirt: Zara | Shoes: French Sole | Jacket: Zara
Necklace: Jess LC | Lipstick: N
ars Heat Wave | Sunglasses: Whistes
and very special to me, please welcome Eli and her uber cute outfit!
Eli wears:
Top: Zara| Skirt: Zara | Shoes: French | Jacket: Whistles | Scarf: Anthropologie | Bag: Uterque