Hello lovelies, I can't believe the weekend is over once again. Will I ever stop ranting on Mondays? Probably not. The weekend was great, I went to Cambridge and it's stunning, a really beautiful little town. I will be sharing some pictures later or tomorrow. We also went for dinner at a great Turkish restaurant in London's Angel.
I Have been really absent from the blogosphere these last days and I'm hoping this week I will be able to go back to my normal reading and commenting, I have missed you all!
As for the Sunday Outfit, here it is, Saturday had the most utterly gorgeous weather and I loved wearing my bright green dress! Spring, are you here yet?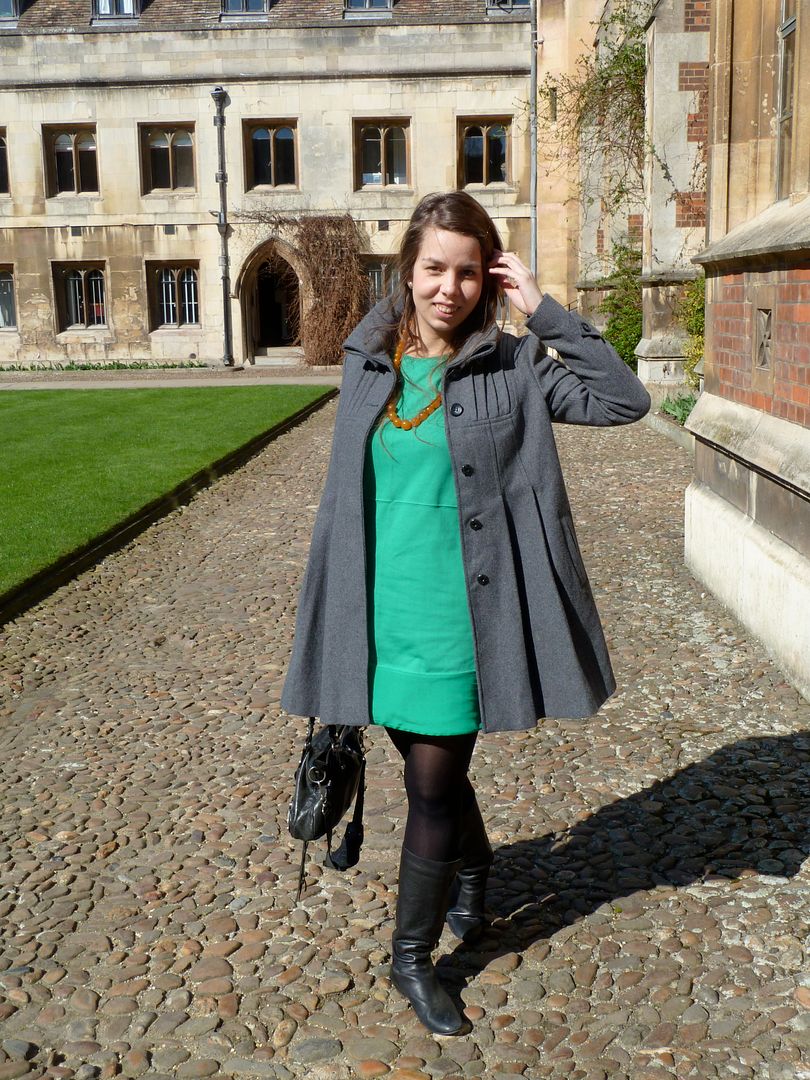 Dress: Zara - Boots: Steve Madden - Coat: Asos - Bag: Balenciaga - Necklace: Vintage