Hello lovelies! Here we are again on a Monday. How was your weekend? Mine was packed with a friends birthday dinner party and some others out and abouts.
Today's outfit is nothing out of this world really, I'm totally breaking all the rules and mixing 1000 colors! I have been wearing these boots kind a lot lately and I'm still torn, not sure if I'm liking them that much, strange right?
On a completely different note, I was thinking maybe you would like/don't mind answering a small survey with a couple of questions, I would love to have your feedback and know what you like, not like and what you would like to see more around here. I'll get around to it this week. Hope you are up to it. Huh?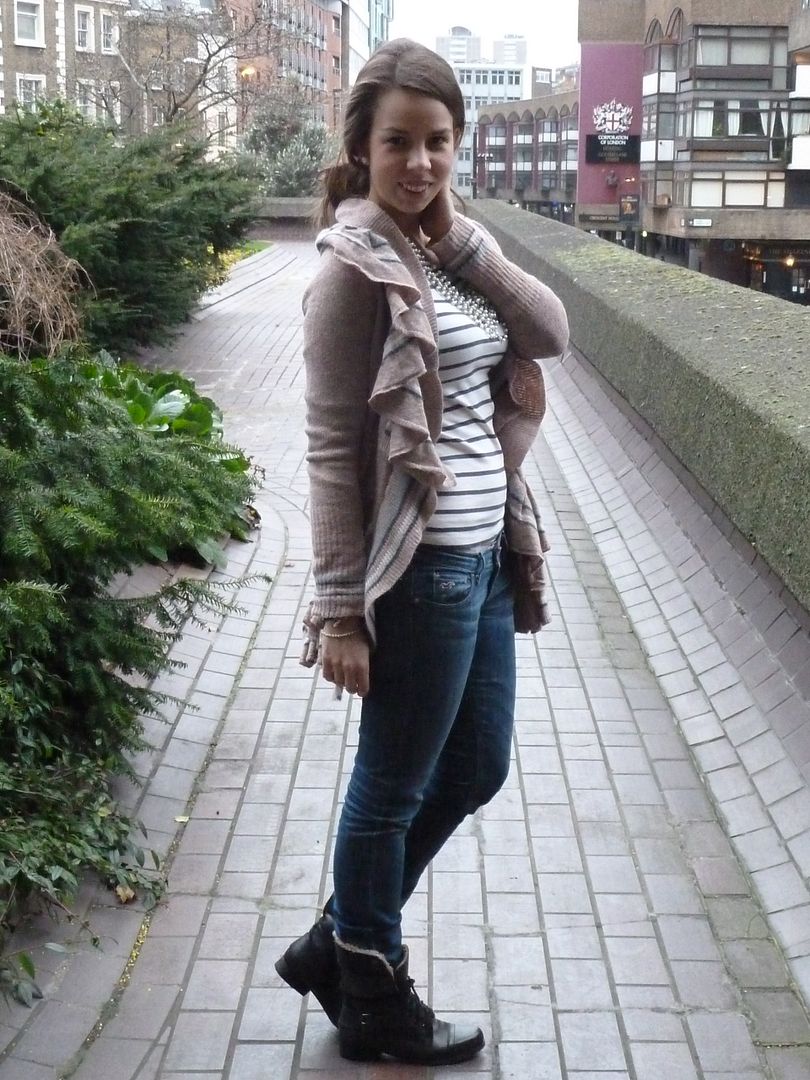 Not great photos today sorry! it was about the rain and we still had to run to the supermarket
.
Necklace: Forever 21 - Kendi was wearing it and I'm LOVING it! Forever 21 has landed in the UK
Coat: Laura Ashley, very old
BTW, don't forget to enter the Shabby Apple dress giveaway
here