First of all, thank you all for your nice comments the day I posted the outfits recap. I´m so lucky to have you as readers!
Well, first outfit of 2011! I bought this skirt at Zara the other day with my friend, Eli, she always has the cutest Zara things and when I come to Barcelona I always make sure to go with her. Unfortunatley I had the bright idea to wear it with my wool scarf and my skirt seems to have magnetic magic/powers, hence the fluff (is that even a word?)
! This is going to be a short working week as I'm still off until Thursday, I'm flying back to London on Wednesday and I'll definitely miss home!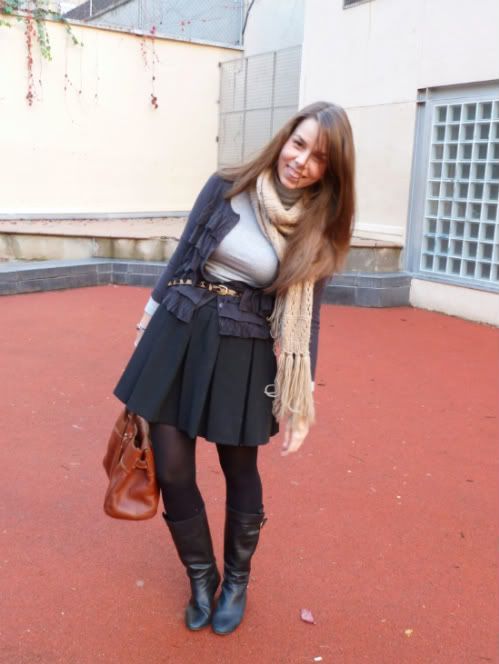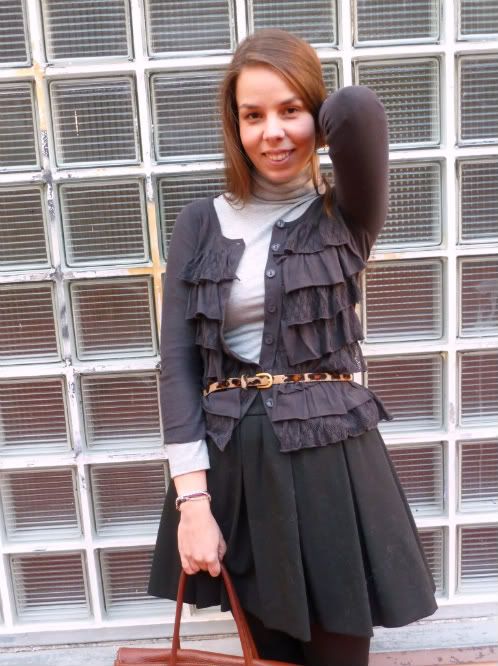 And after doing these we saw a tree full of... parrots, yes! in the iddle of Barcelona, a full tree with green parrots, my theory is they escaped from somewhere my mom says they come naturally... not convinced... anyway they were pretty, so here they are.