This has probably been one of the most relaxing weekends ever, I have been home alone, N hasn't come back yet, cooked a lot with my new steamer and steam case from Lekue, made of silicone. One of my New Year resolution is to establish a healthier diet and with these two it's really easy! I also made chocolate souffle, yummy but not sure how it fits in this healthier diet, hmmm... Watched several films and read the Jan issues of my mags and book, One Day. Fab read, I absolutely recommend it.
I bought this chunky sweater at Sita Mur, a Catalan womenswear designer, she makes really wearable gorgeous pieces, check it out and if you are ever in Barcelona make sure you stop by, it won't disappoint. This is going to be my first full working week of the new year, bring it on!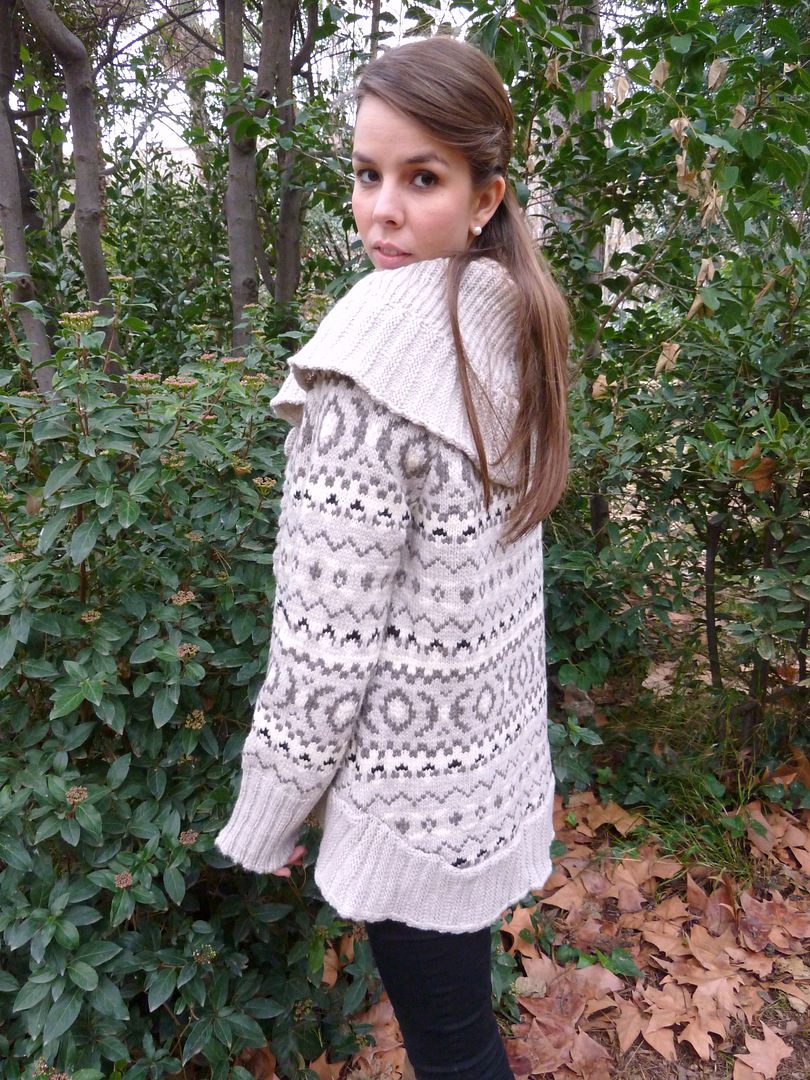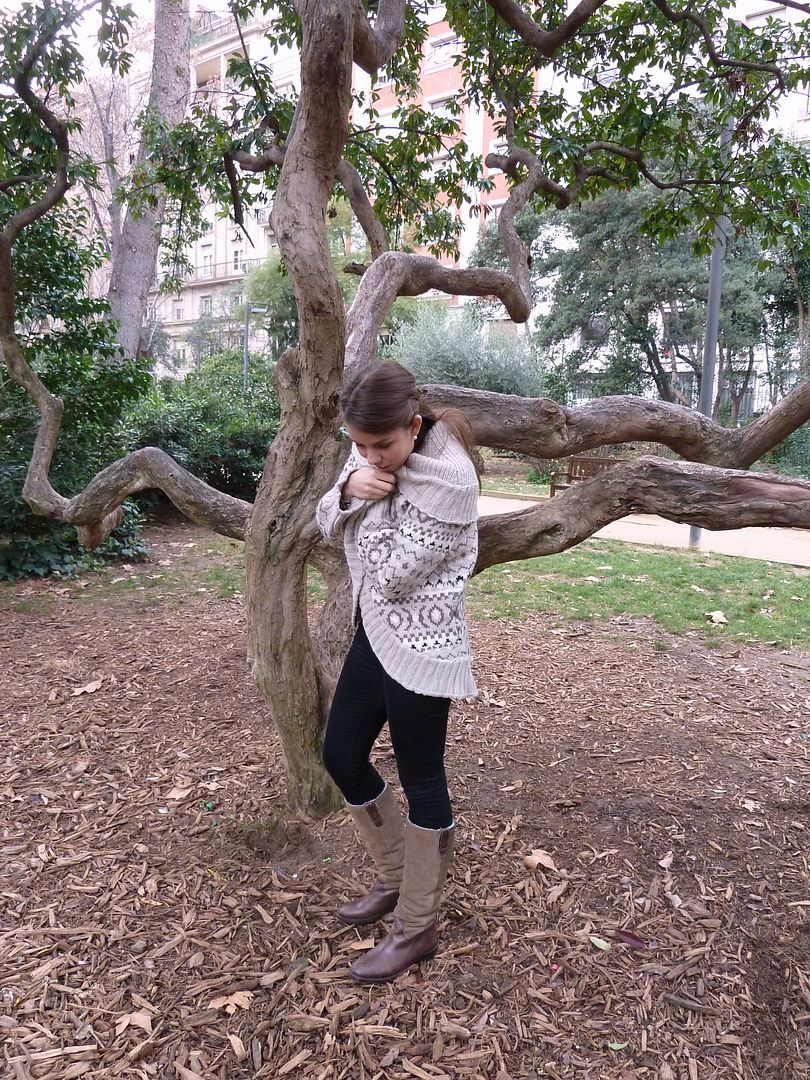 Boots: Massimo Dutti
***
And speaking about New Year´s Resolutions, I would like to take this chance to speak to all of you about a life saving book. You know, I have always used this blog, to talk about things I love myself, stuff I can´t live without or things I would love to have or find beautiful. Today is no exception then. My BIG NY's resolution is to stay smoke free for ever and ever. I am an ex smoker of 3 months and I want to remain so. How did I quit smoking? With Allen Carr´s Easy Way to Stop Smoking. I vouch for it and if you want to quit please please please gift it to yourself and give it a go, do so too if a loved one is a smoker. Best gift one could ever receive I think, my word for it.