This was one of those weekends I felt I did a lot more than usual, Ikea trip (extremely tiring), friend over for dinner on Saturday, shopping on Sunday. Very excited, finally scored the
Cirrus Anthropologie
duvet cover for a fraction of the usual price so happy happy!
And here is what I wore yesterday. I know it's not proper to say it myself but I love this shirt, why? It has tiny foxes, beyond cute!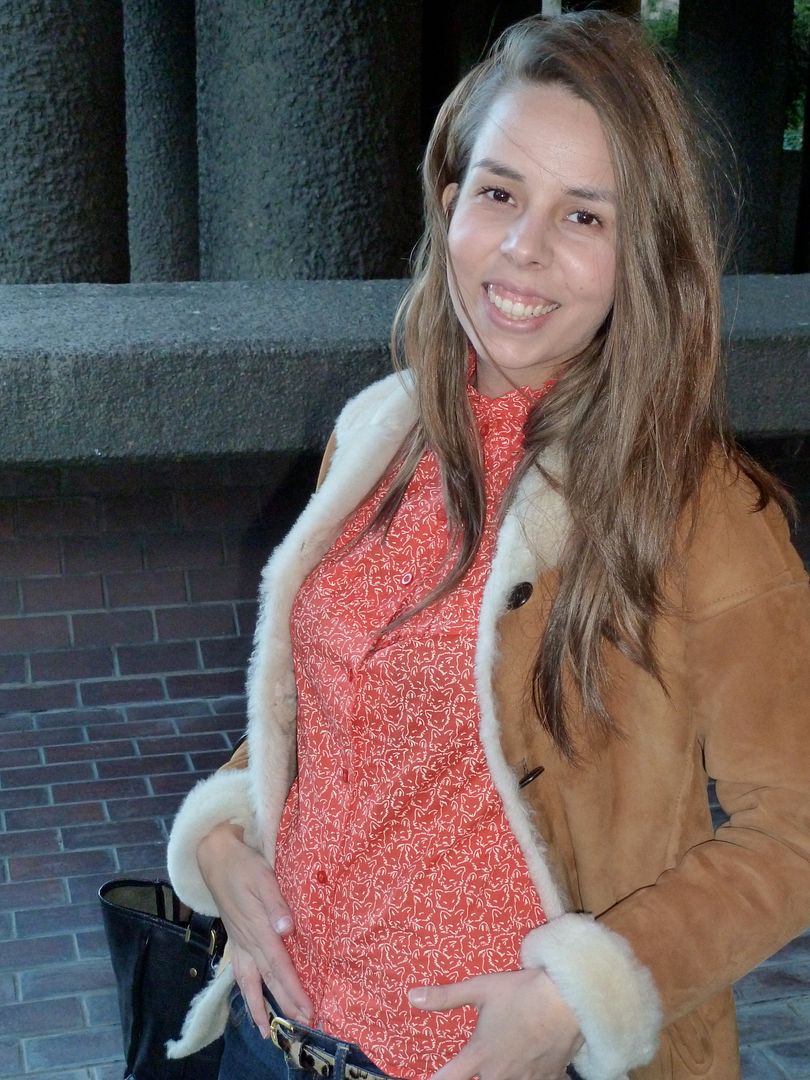 Jeans: as usual, Hollister
Belt: Topshop (same as last week)
Coat: Etoile, Isabel Marant (gift from my uncle)
Bag:
Mulberry
, I dont think they make this one anymore
And on my way back home, at Carnaby Street these stopped me on my tracks, pretty vespas, vintage, refurbished,very beautiful if you ask me! I thought you might like them too. My dad had a vespa until not that long ago, she was my age, shame he gave it!
This week is probably going to be a busy one so there might (might, it depends) only one post per day, if this happens, big apologies!!