Hello lovelies, here it is again, Monday! They come so far, right? Hope you had a great weekend.
I watched It's Complicated yesterday and once again I loved it. Oh, how I love that beautiful home, and that incredible kitchen. So just because I couldn't resist, here it is once again, for my pleasure and yours.
Well and it's outfit day too! Small secret, this is actually what I wore on Saturday. Love the leopard-denim combo! And btw, red lipstick is not something I do often, go figure!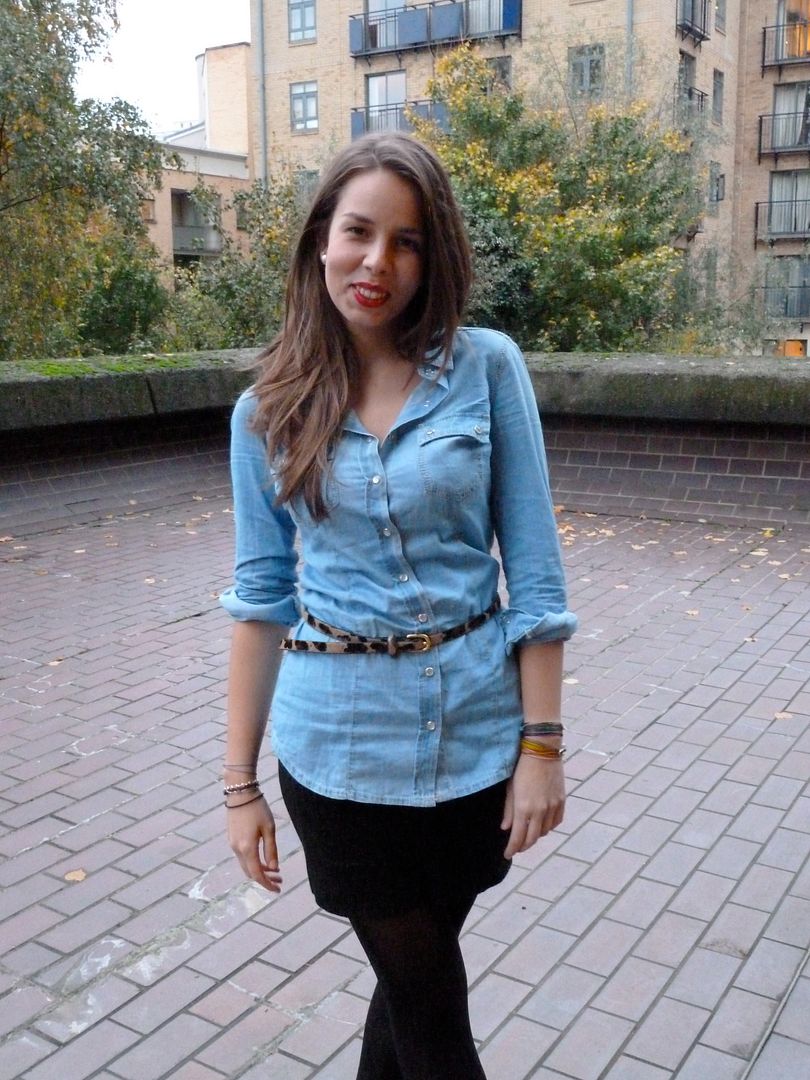 Skirt: H&M, from the Sonia Rykiel collaboration
Belt: Leopard print yay! from Topshop
Boots: Not seen sorry, but from Topshop too
Fur vest: From Spain, El Corte Ingles
PS: We definitely need to learn how to master our camera... it will happen, one day